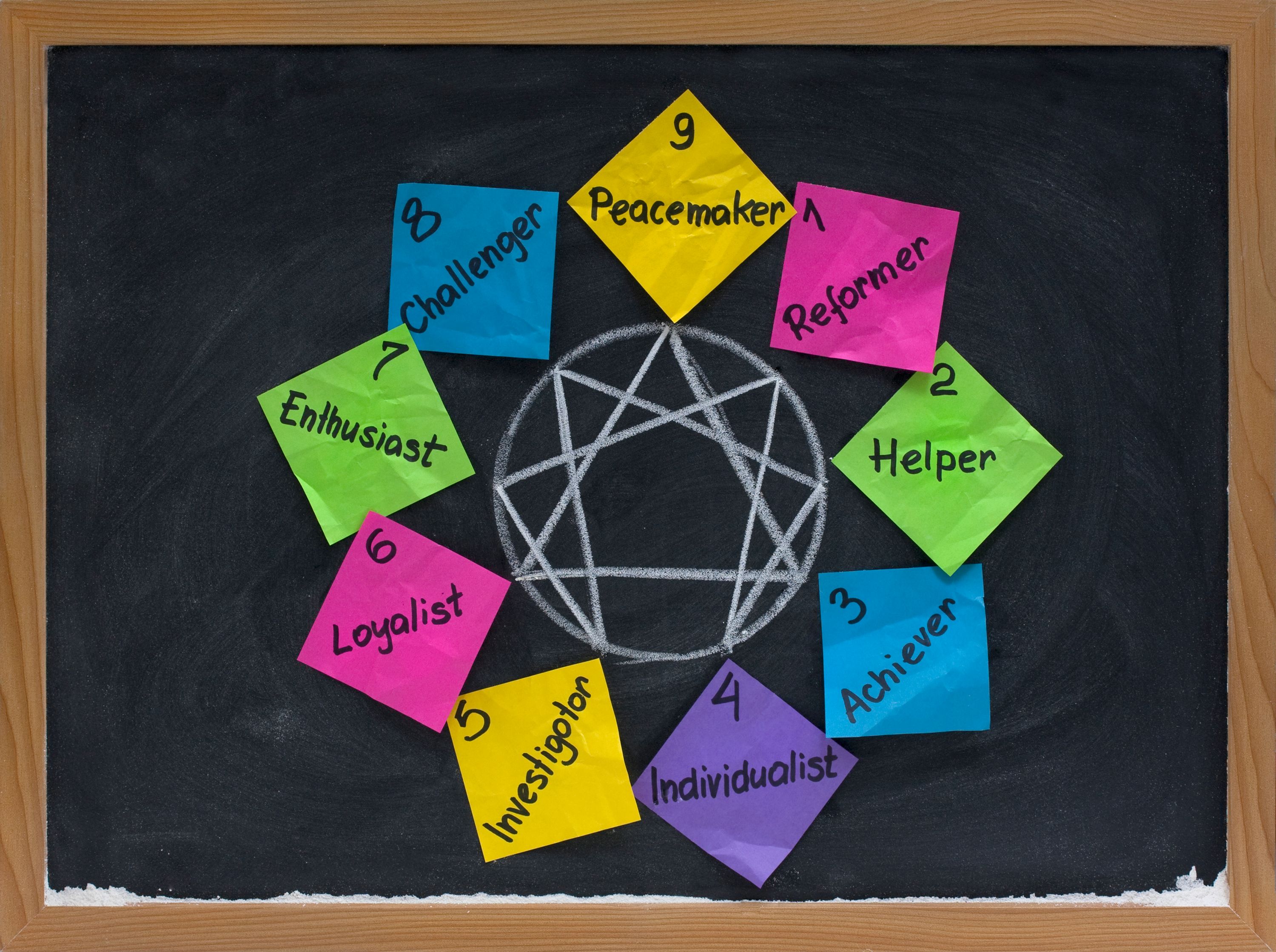 Lately I've been diving deep into the Enneagram to prepare for a program that I'll be presenting.  The Enneagram is a profound and dynamic tool for self-discovery and transformation.  While some may use it for simple entertainment, to categorize one's personality or put others in a box, it actually stands to offer us much more. 
As seen through a spiritual lens, which is how the Enneagram emerged, it is a mechanism that challenges us to face our compulsions.  These often are the very traits of our personality perceived as gifts, yet they have dark underbellies that frequently go unnoticed.  As we intentionally build awareness, however, these defining aspects of our personalities become integrated into a healthier way of being. 
At its deepest level, the Enneagram is a way of discerning spirits, an instrument that helps us to notice the movements of soul and the energies that impact whether we grow closer to or further from our center in Love.  Like many spiritual resources, the Enneagram provides a path of inner work that ultimately leads to greater wholeness.  In a word, it promotes freedom. 
Maybe you be inspired!
P.S. If you are interested in attending via Zoom the "Introduction to Enneagram" program I'm leading this Thursday (November 10th, 2022), you can register using the following link. The fee is simply a donation in any amount to Tau Center, a Spirituality Ministry of the Wheaton Franciscans.  
https://www.eventbrite.com/e/introduction-to-the-enneagram-via-zoom-tickets-417104499787