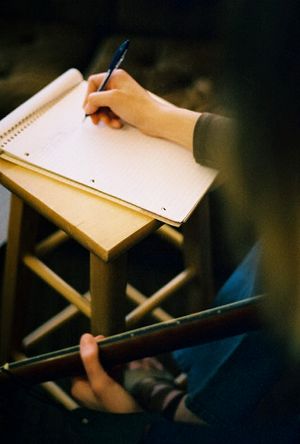 Songs.  Stories.  Soul. 
Tammy Winn works as a recording artist, contemplative writer, and presenter. 
In 2001 Tammy released her first studio album, followed by another three albums, an EP, and a compilation with a special bonus track.  Her eclectic collection of compositions highlights her talent for thought provoking lyrics and soulful delivery.  The two-time WAMI Award winner (and five-time nominee) has distributed thousands of recordings through worldwide performances. 
Together with songs, Tammy has a long history of writing poetry, reflections, and articles. In 2019 she launched the inspiring blog, "Words," that is published weekly on her website.  In "Words," Tammy aims to offer spiritual nourishment by way of awareness, insight, challenge, and grace. 
Tammy has experience in public speaking and leading workshops.  Examples include topics such as Discerning One's Call, God as a Good Mother, The Value of Ecumenical and Interreligious Dialogue, Journeying Through Grief, and Spiritual Growth through Dream Work, among others. In 2021 she became a Presenter for the Tau Center, a ministry of the Wheaton Franciscans.   
Tammy holds a bachelor's degree in Communications, with a minor in Spanish, and a graduate degree in Religious Studies. One of her main interests in the field of theology is to encourage a more just and peaceful world by advocating harmony among religions.  Additionally Tammy has worked in education, fundraising, youth and young adult ministries, and in both the radio and television industries. 
Tammy resides in the greater Chicago area with her husband and children.